Over the past 20 years, Metro Loft has pioneered residential conversions in Lower Manhattan, earning a reputation as a leading conversion developer with more than 5 million square feet of results.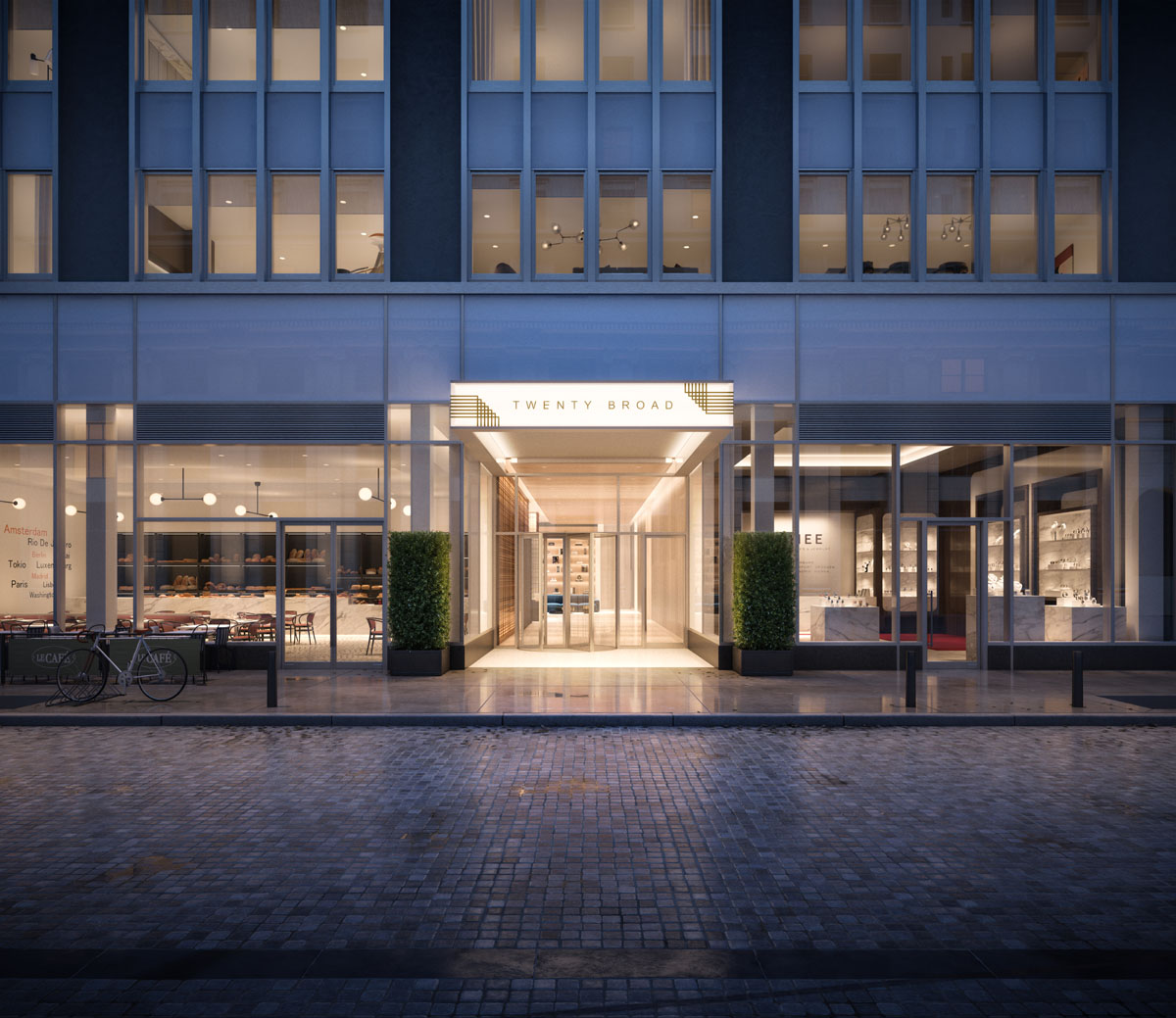 20 Broad Street
New York, NY 10038
Once the home of the New York Stock Exchange, Twenty Broad Street has been reimagined by Metro Loft with the help of award-winning architecture firm Cetra Ruddy. With attention paid to every detail, Twenty Broad is unique in its nod to mid-century modern style and condominium level finishes. Twenty Broad is now home to 533 market rate luxury rental apartments spread across 29 floors with an additional 40,000 Square feet of retail space.
VIEW LISTINGS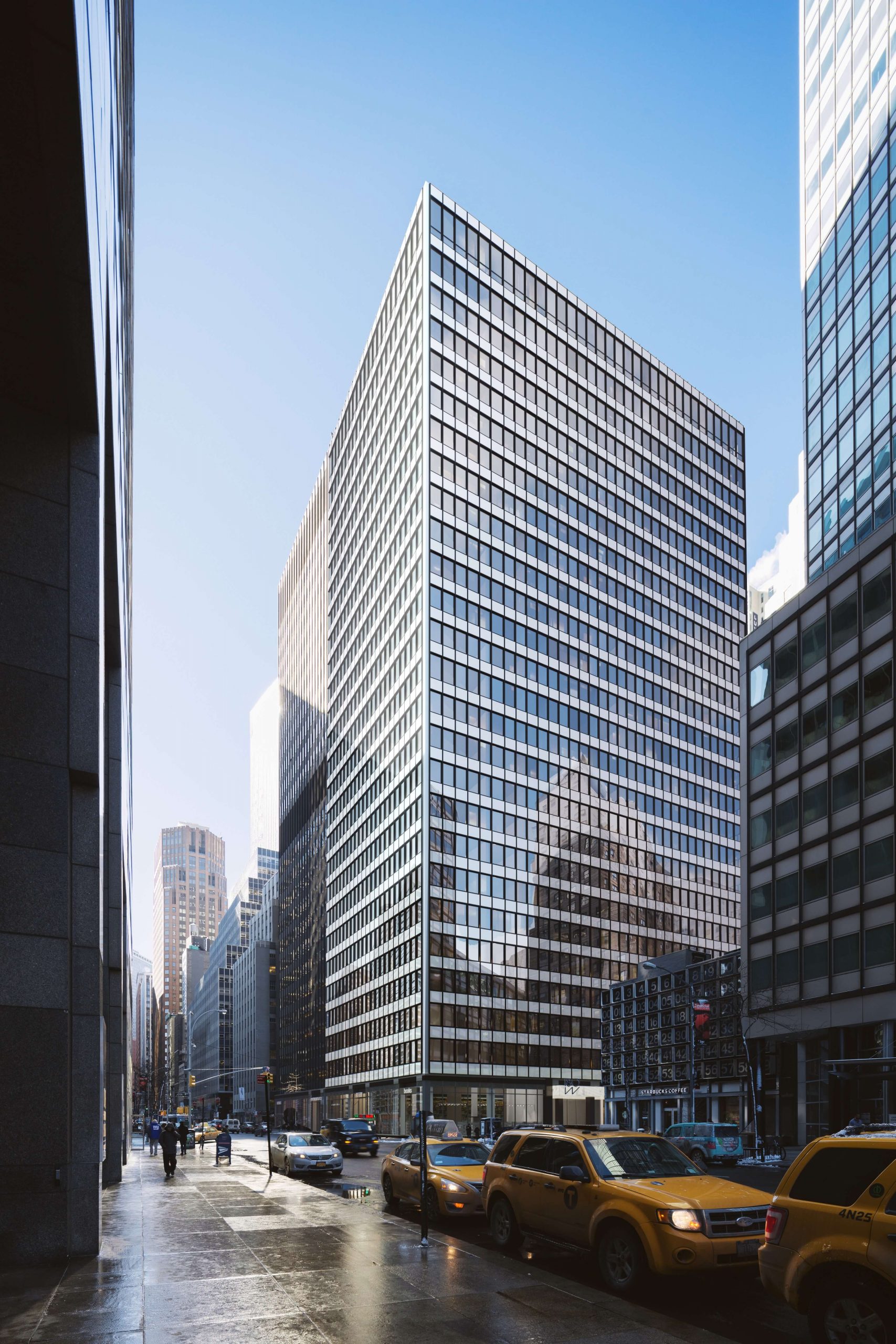 180 Water Street
New York, NY 10038
Originally built in 1971 as a 24-story office tower, 180 Water Street is an exciting new addition to the Seaport District. The property, which has now been converted into a 29-story, 480,000 gross square foot multifamily rental development, features interior design by award-winning firm Cetra Ruddy. The property features approximately 10,000 square feet of retail space, 580 market-rate luxury residential units and a suite of world-class amenities, including a 24-hour doorman, roof-top terrace with pool, full fitness center, children's playroom and tenant lounge. The development included carving out a 40-foot wide courtyard at the core of the building above the second floor and reallocating that floor area to the roof, increasing the property's height to 29 stories.
VIEW LISTINGS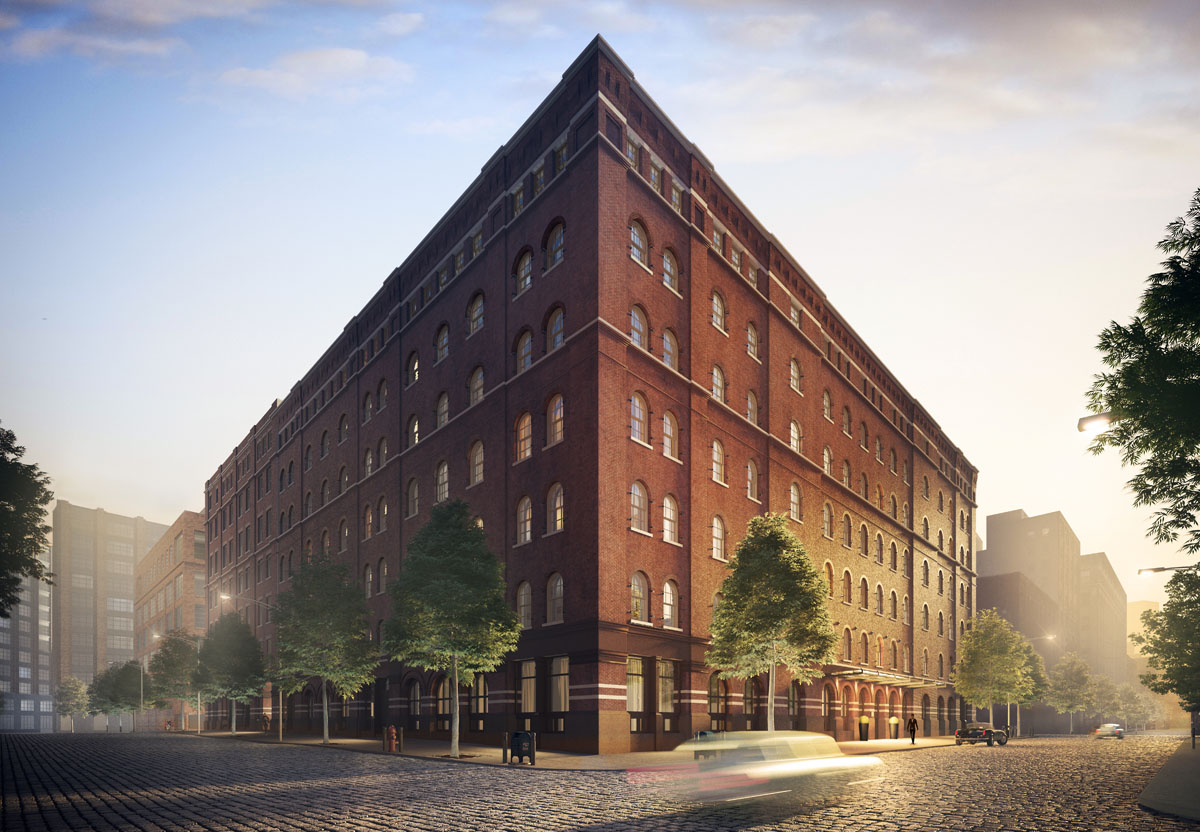 443 Greenwich Street
New York, NY 10013
A former bookbindery, 443 Greenwich Street was originally built in 1882 and designed by renowned architect Charles Haight. Located in the heart of Tribeca, 443 Greenwich has now been converted by Metro Loft into 53 striking condominium residences, with a new-construction penthouse level added to the existing 7-story landmark. Many elements of the 260,000 square foot structure have been restored to their original condition and will live side-by-side with stunning modern design, ultra-luxury finishes and extraordinary amenities envisioned by design firm Cetra Ruddy.
TOOLS AND SERVICES FOR ALL PROJECTS
Specializing in the transition of commercial properties to residential throughout New York City, our group has repositioned antiquated, underperforming office properties into modern residences with state-of-the-art amenities.
Our process allows us to apply our expertise and integrated platform to continue redevelopments prior to terminating office tenancies. This allows our projects to progress in phases, with leasing and residential move-ins commencing on completed floors, while commercial tenancies and construction continue on others.
"Metro Loft takes pride in identifying the potential of Manhattan's historical properties to create elegant modern solutions for the city's growing population."
Metro Loft Management, LLC is a vertically integrated real estate development and management company founded in 1997 by Nathan Berman, who continues to serve as the managing principal.
As a pioneer in the residential development of Lower Manhattan, Metro Loft has spent the past two decades redeveloping some of the most iconic buildings in downtown New York City, including landmarks such as 443 Greenwich St., 20 Exchange Place and 63 Wall St.
Metro Loft is responsible for the acquisition, development and management of some of the most notable condominium and rental buildings in Lower Manhattan. Our reputation as a leading commercial-to-residential development firm is built upon our approach and vision to preserve the details that make each property unique and to elevate them through modern design and amenities.